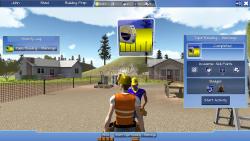 SimBuild
SimBuild Carpentry teaches fundamental skills used in residential construction. Students learn by completing increasingly complex work orders from reading a measuring tape, to laying out a wall section, identifying components of a gable roof, and estimating materials needed to build a floor. Objective scoring and badges earned based on performance keep students engaged. While SimBuild Carpentry teaches the practical skills of carpentry and safety, the student learns core academic concepts in reading, math and problem solving.

+ Learn More
Watch the
video
Sign me up for a free SimBuild carpentry
demo
!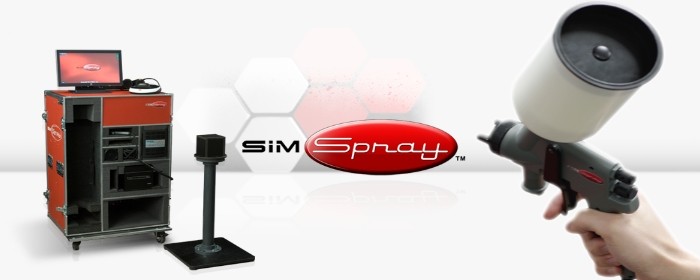 SimSpray
The SimSpray™ training system accelerates the learning of fundamental spray painting skills. SimSpray produces a realistic experience in which students reproduce the body positioning and muscle and joint movements required to create the ideal mil thickness on a finished piece. During traditional training, students need to select, move, and mount a part before they practice painting. With SimSpray, students' hands-on practice time significantly increases since a few taps on a touch screen monitor are all that's required to begin another practice session. When coupled with professional instruction, the ability to continually repeat tasks enables students using SimSpray to become more proficient painters in a shorter period of time.

+ Learn More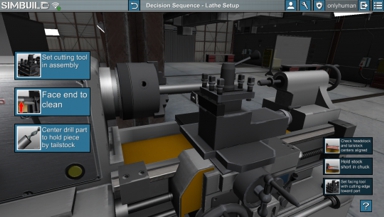 SimBuild Industrial
SimBuild Industrial teaches the fundamental skills used by metalworkers and entry level machinists in industrial manufacturing operations. The software's content builds competencies needed for many manufacturing jobs – tools, safety, applied shop math and plan reading.

+ Learn More
Watch the
video
Sign me up for a free SimBuild carpentry
demo
!