NOT YOUR AVERAGE 3D PRINTER!
Built-in 64bit Windows PC controlling the printer, and allowing in system CAD design.
Industrial design for reliability, ease of maintenance, and repairability
All Metal Nozzle, precision machined from stainless steel and aluminum
Extremely rigid extruded aluminum frame and heavy duty linear bearings
Prints with a wide variety of engineering materials beyond PLA.
Specially processed glass build surface for good bed adhesion and easy part removal.
Arrives calibrated and does not need frequent re-calibration
FM1 Printer
Features
An entry level single extruder printing workstation. Capable of using a variety of engineerign grade materials.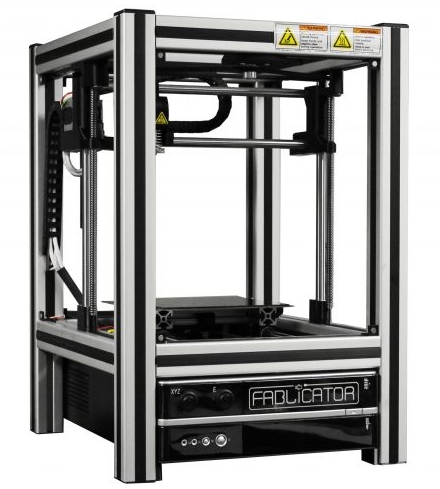 MX Printer
Four Print Modes
Multi-Color Mode
Print with two different colors.
Makes prints look stunning and enables a high level of artistic creativity

Support Material Mode
Creates supports using a dissolvable or easy to remove support material Great for complex parts not designed specifically for 3D Printing

Copy Mode
Each head prints a copy of a part simultaneously
Perfect for producing a large quantity of simple parts quickly

Single Extruder Mode
Only use one extruder to print a single material part.
Largest build area and extremely simple settings selection.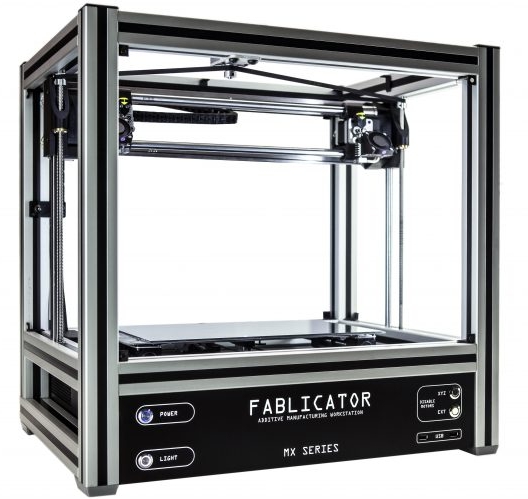 SX Printer
Practical Printable Area
Sized perfectly for the majority of printing needs
8.5 in L x 8.5in W x 9.5in H.