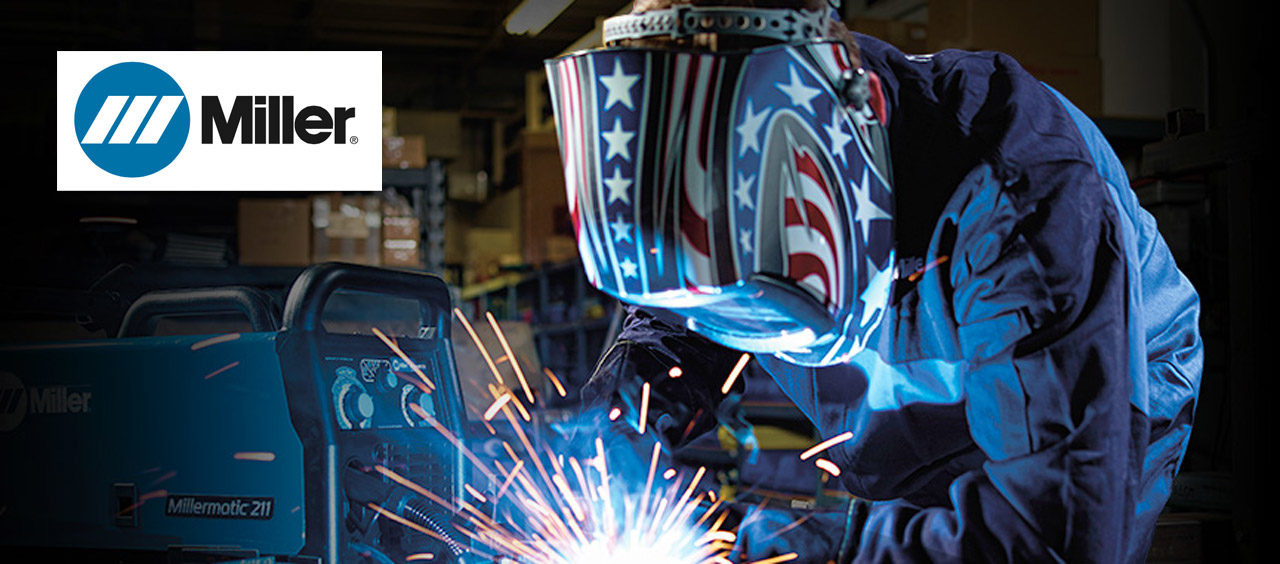 Augmented Arc - The industry's most realistic welding simulation solution!
The AugmentedArc system improves the efficiency and economy of classroom education with "augmented reality" technology. Users wear a specially designed helmet that shows them images of the real world, augmented with computer-generated images of metal workpieces, weld arcs and weld beads. The result is a simulation that closely resembles live-arc welding —without using an actual arc or consuming wire, shielding gas or coupons. The system provides an engaging and immersive student experience and allows instructors to make more effective use of their time. Users of any skill level can start working with the system almost immediately. AugmentedArc offers intuitive, easy-to-understand setup assistance and objective, post-weld feedback to help users quickly gain experience and develop proper welding techniques in SMAW, GMAW, FCAW and GTAW processes.
WHAT'S INCLUDED
AugmentedArc Simulator
Teacher Software
Black Infinity AR Helmet with Premium Headgear (271325)
AugmentedArc router (277397)
MIG Gun (301401) with AR Nozzle (277269)
Stick Stinger (277258)
TIG Torch (301400) with AR Nozzle (283068)

Two Electrode/Filler Rods with AR Tips (277267)
Work Stand (277266) for Out-of-Position Applications
T-Joint Workpiece (277270)
Butt Joint Workpiece (277274)
Lap Joint Workpiece (277273)
Pipe-to-Plate Workpiece (277276)
Butt Pipe Workpiece (277275)
Download the Miller Augmented Arc overview here.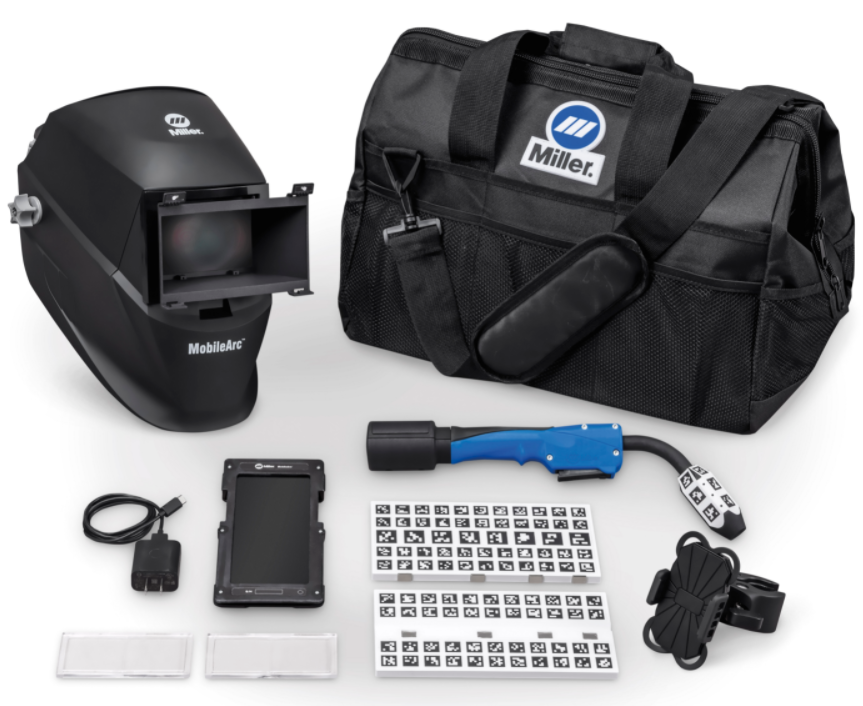 MobileArc - Augmented Reality Welding System
An affordable, easy to use welding simulation tool designed to attract, engage and introduce students to welding through a hands-on augmented reality experience.
Attracting and proficiently training students on a limited budget in welding can be challenging. MobileArc offers innovative training that simulates live welding at an affordable price so students of all ages can get a feel for welding, improve their skills and make informed career decisions. Designed with ease of use and portability in mind, MobileArc allows students to learn independently, accelerating the overall learning process.
Download the MobileArc Brochure here.
Live Arc - A reality-based recruiting, screening and training solution!
The Miller® LiveArc ™ welding performance management system is a new and innovative reality-based training system that utilizes a live welding arc, unlike other virtual training solutions. It's designed to recruit, screen, train, re-qualify and manage the performance of weld operators—better, faster and more cost-effectively than traditional methods. Advanced motion-tracking technology provides the critical feedback required for improvement of baseline welding skills. With an easy-to-use touch screen interface, users can guide themselves through assignment selection and pre-weld feedback to acquire desired techniques before moving to actual live arc training experiences. The system also gives welding instructors the ability to configure assignments and technique parameters. It stores the detailed performance history of each operator. LiveArc is a powerful teaching tool that allows instructors to better manage their time, reduces the cost of teaching materials and accelerates student progress.
Download the LiveArc Brochure here